York River
Hydroelectric power generation has occurred at the Bancroft Dam since the early 1930's. The existing Bancroft GS was retrofitted in 2005 with new turbine generating equipment
Hydroelectric power generation has occurred at the Bancroft Dam since the early 1930's. The existing Bancroft GS was retrofitted in 2005 with new turbine generating equipment
Watershed Description
The York River is a river in Renfrew County, Hastings County and Haliburton County.
The river is in the Saint Lawrence River drainage basin, and flows from the southern extension of Algonquin Provincial Park to the Madawaska River. Bracebridge Generation has 1 generating station and spillway in Bancroft adjacent to the Town of Bancroft's 2 spillways.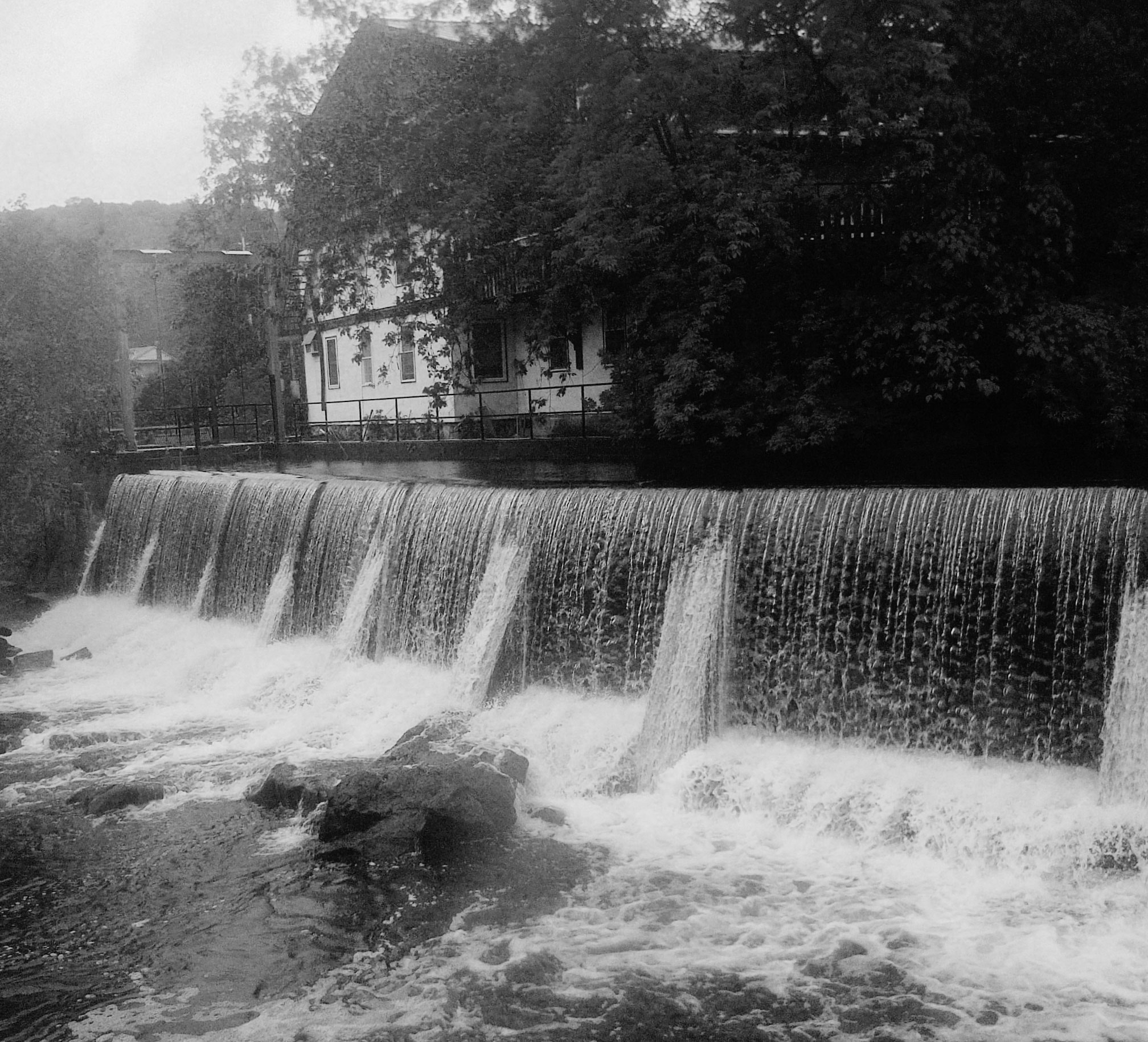 Climate & Environment
• The Bancroft Dams are operated by both the Town of Bancroft and Bracebridge Generation
• In 1948 Bancroft GS was expanded to include a second unit, increasing the total capacity to 400 horsepower
• In 2005 two new 300 kW turbine generators were installed
• In 2012 Bracebridge Generation purchased Bancroft GS
Bancroft Falls Generating Station
Watershed Location: This dam is located on the York River in the Town of Bancroft. It controls a drainage area of 841 km².
Structural Characteristics: The dam co-owned with Bracebridge Generation owning the intake/canal and westerly spillway. The Town of Bancroft owns the central and easterly spillway.
In Service Date: Unit 1 – 2008
Unit 2 – 2008
Capacity: 0.6 MW
History: The Bancroft Dam has had a long history of dams and saw, grist and woolen mills and hydro since the late 1800's. The existing powerhouse was constructed in 1930 and provided the first electric power to the Village of Bancroft. The plant was later doubled in size in the 40's with the addition of a second turbine. The original machines were replaced in 2008 with two double regulated Kaplan turbines. Bracebridge Generation purchased the generating station, intake and western spillway in 2012.